Sundew VESPEX European wasp baiting accessory kit contains all the
essential components in order to remote bait European wasp nest when the nests are unable to be located and directly treated with chemicals.
VESPEX European wasp baiting programs should only be conducted by Sundew VESPEX Accredited Specialists.  Incorrect installation and use of the VESPEX system could result in unpredictable results.  Click here to enroll now>
The kit contains:
10 x Bait Tunnels
10 x Feeder Trays
10 x 360 mm Cable Ties
1 x Permanent Marker
1 x 500 mL Mixing Bottle
4 x Site Map Planner Pages
1 x 5 mL Disposable Measuring Syringe
This VESPEX European wasp baiting accessory kit is intended for use by VESPEX Accredited Specialists. Please click on the link on this page to complete Accreditation.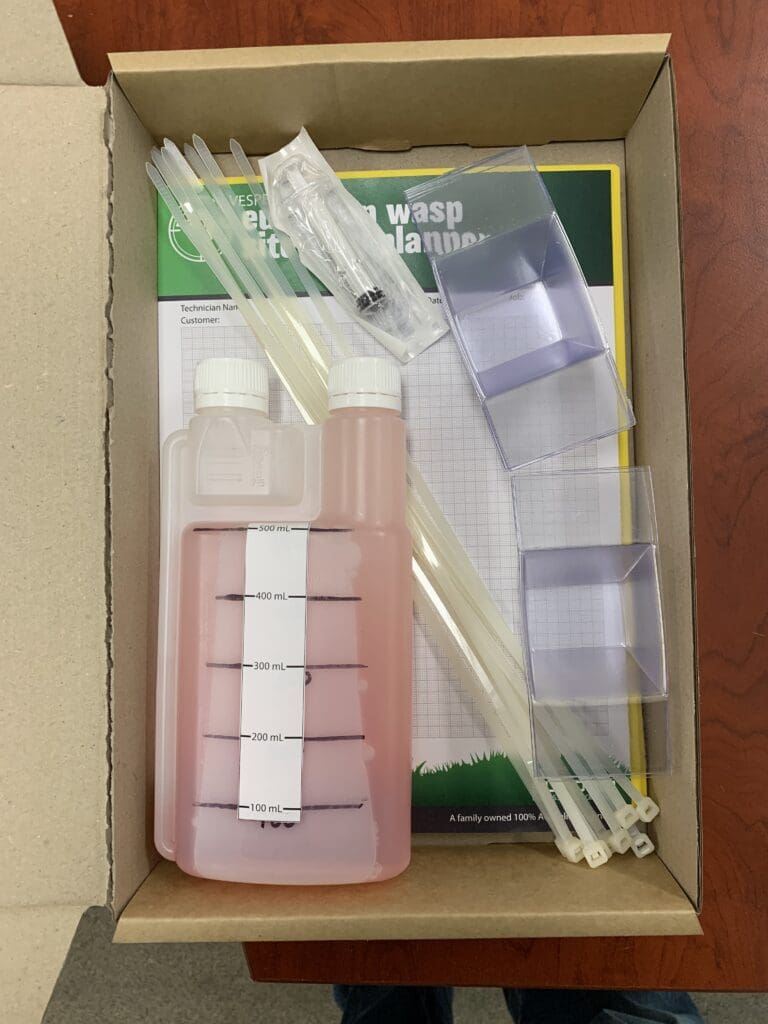 SUNDEW CARES
It is important to the team at Sundew that solutions we provide to pest management professionals are as low-impact to the environment as possible.  This is why during the development of the Sundew VESPEX Bait Tunnel that we provided a very strict brief.  We are very proud to proclaim that the Sundew VESPEX Bait Tunnel is:
Made from 100% Australian recycled plastic
Is 100% recyclable
Certified as a Carbon Neutral Product
Is Made In Australia
It is an important part of our value proposition to our valued customers that we deliver such solutions.