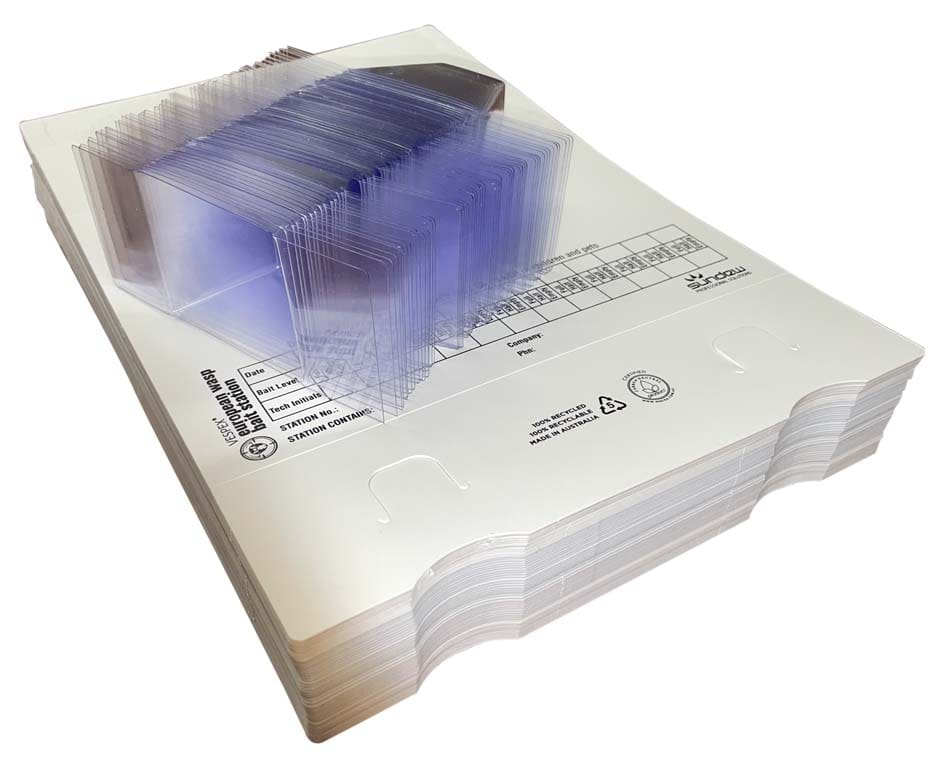 NAME:  Sundew VESPEX Baiting Tunnel Bulk Pack
PRODUCT TYPE:  European wasp Bait Tunnel
PACK SIZE:  50 x Bait Tunnel & Feeder Trays
MARKET SEGMENTS:  Baiting Tunnel and Feeder Tray system for deploying baits, lures or other products.
SUNDEW VESPEX BAIT TUNNEL BULK PACK
The Sundew VESPEX Bait Tunnel Bulk Pack contains:
50 x VESPEX Bait Tunnels, and
50 x VESPEX Feeder Trays
Sundew VESPEX Bait Tunnels are:
Made in Australia
Made from 100% recycled materials
Are 100% recyclable
Certified Carbon Neutral
Rated to last minimum of 2 years continual outdoor UV exposure
VESPEX European wasp baiting programs should only be conducted by Sundew VESPEX Accredited Specialists.  Incorrect installation and use of the VESPEX system could result in unpredictable results.