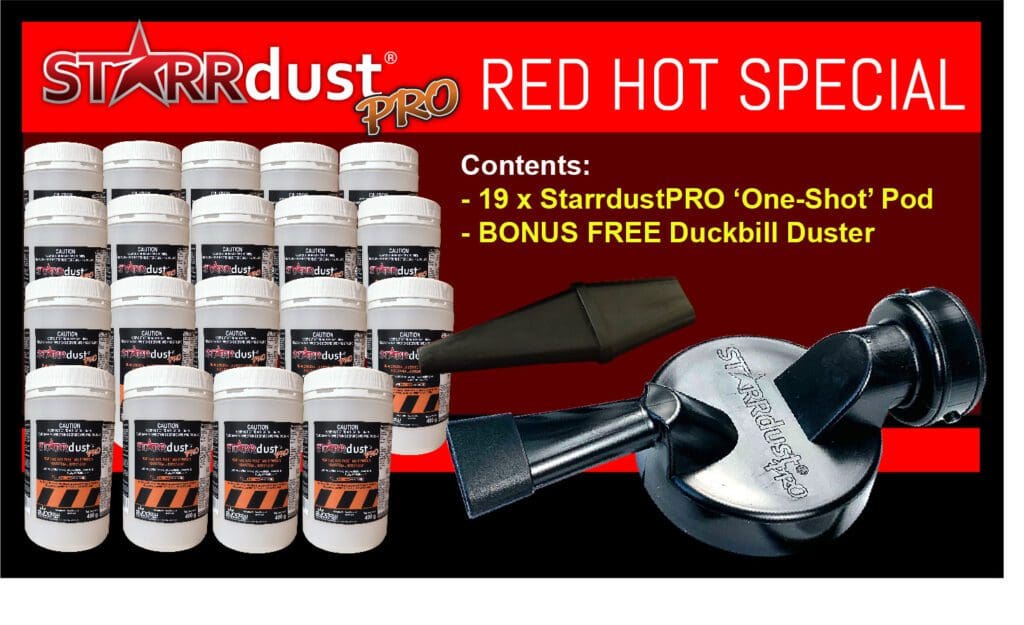 Starrdust®PRO RED HOT SPECIAL is a pack that has 19 x StarrdustPRO  'One-Shot' 400 g Pods plus a bonus FREE Duckbill Duster.
It is a convenient way to set yourself up with a Duckbill Duster and 'One-Shot' Pods ready to go!
Made in Australia by a family company, 100% Australian owned and operated!
BETTER PERFORMANCE.  BETTER VALUE.