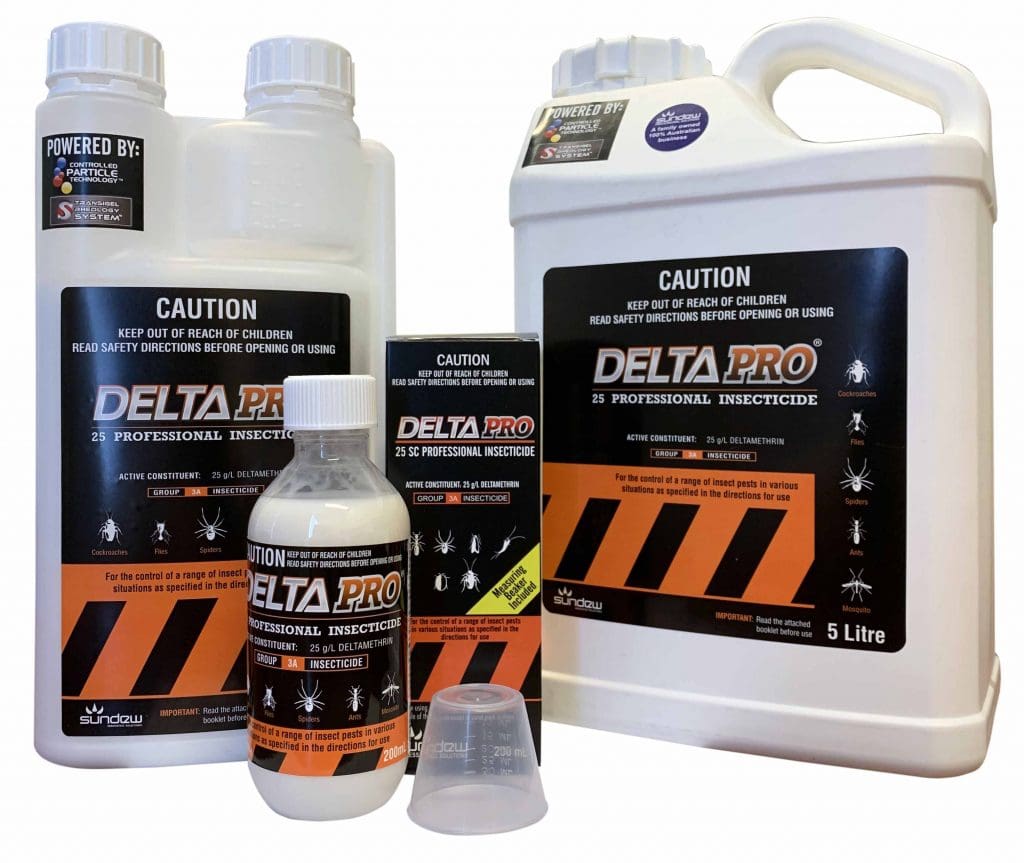 NAME:
DeltaPRO 25 SC
PRODUCT TYPE:
Insecticide
ACTIVE INGREDIENT/S:
Deltamethrin
FORMULATION TYPE:
Suspension concentrate
PACK SIZES:
200mL, 1L, and 5L
MARKET SEGMENTS:
Cockroaches, web spinning spiders, non web spinning spiders, bed bugs, ants, fleas, silverfish, carpet beetles, clothes moths, bird mites, mosquitoes, house flies, stored product insect pests, mosquito net treatment, sandflies, quarantine pests, five spined bark beetle, and beetle family as directed on the product use label.
SDS
Label
Declaration
Technical Bulletin
DeltaPRO® 25 Professional Insecticide – Australia's BEST Formulated Deltamethrin Bar None!
CUTTING EDGE PEST CONTROL.  Sundew DeltaPRO is the superior formulated suspension concentrate, containing 25 g/L deltamethrin for use in the control of a wide range of pests by Professional Pest Managers.  This product has unsurpassed dispersion in water ensuring the best performance.
This broad spectrum treatment helps in the control of a wide range of pests. Suitable for use indoors and outdoors, it can be applied with confidence on a range of surface types. Sundew DeltaPRO offers excellent knockdown and residual activity, while providing a greater flexibility in bedbug management.
Key Features: 
Double strength 25 g/L deltamethrin
2.5x more concentrated than other commonly available deltamethrin formulations
Available in 200 mL, 1L chamber bottle, and 5L jerry can
Water based suspension concentrate
Sundew DeltaPRO is a broad spectrum general insecticide
Excellent control of black house spiders
Reliable trusted brand and premium formulation science
Use in the control of paralysis ticks
Can be applied to mattresses for bedbug control
READ MORE ABOUT CONTROLLED PARTICLE TECHNOLOGY HERE>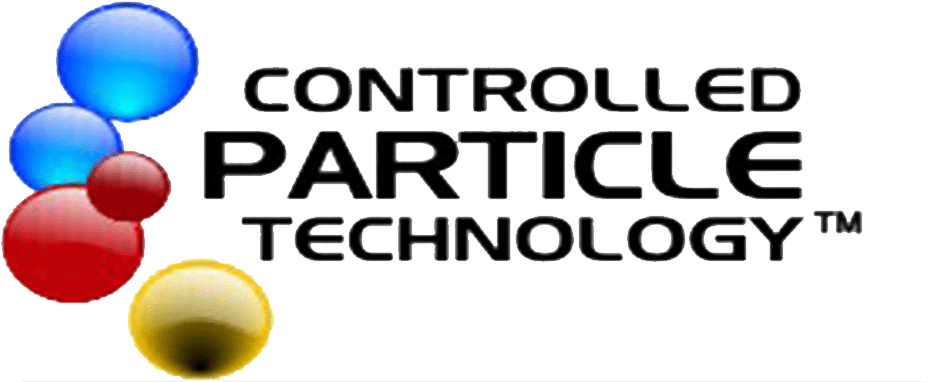 READ MORE ABOUT TRANSIGEL RHEOLOGY SYSTEM HERE>