Cockroaches.  Some love Donuts.  Others love Burgers + Shake.
16/12/2021
Australian research into cockroach feeding behaviour has led to the development of a gel bait to overcome potential of pesticide resistance or bait aversion.
"It might not sound very glamorous," said David Priddy, C.E.O at Sundew Solutions, "But spending countless hours studying the behaviour of cockroaches, repeatedly fed the same gel bait has provided us exciting insights into developing solutions to overcome bait aversion and pesticide resistance."
Everyone in our industry is aware that as part of good Integrated Pest Management (IPM) practice that pesticide groups should be rotated on a regular basis, especially for pests like cockroaches which have the potential to produce large numbers of offspring in very short timeframes.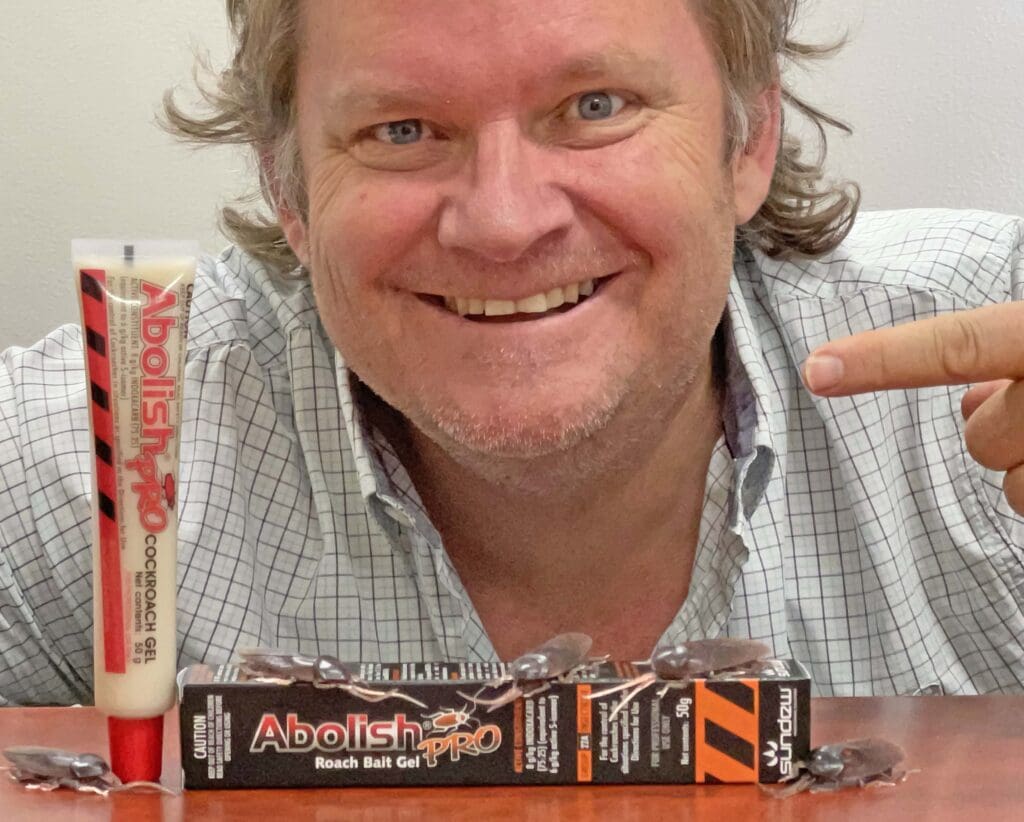 "Like pesticide resistance, bait aversion develops within a single population and starts slowly – but grows more prominent as long as the same bait is being applied over and over," explained David.
Over the years you've probably seen cockroaches that won't eat gel bait X, or they've stopped feeding on gel bay Y at commercial sites.  This isn't necessarily because there is something wrong with bait X or Y.  It's more likely that over time the present population doesn't have a 'taste' for the bait being used.  As this population of cockroaches reproduces, the offspring also don't have a 'taste' for the gel being repeatedly applied.  Before long you have a population of insects not interested in what is being presented.
"The observations of technicians in the field combined with what we've seen replicated in our research has driven us to develop a totally different bait matrix to overcome this situation," said David.  "We're proud to introduce to pest management professionals the latest in gel bait attractant technology – Abolish®PRO Cockroach Gel."
I Love Donuts
Sundew BattleaxePRO Cockroach Gel Bait (fipronil) is a carbohydrate based attractant matrix.  To the cockroach, BattleaxePRO Cockroach Gel is basically a beautiful sweet donut.
I Love a Burger and Shake
New AbolishPRO Cockroach Gel (indoxacarb) is a unique combination of two types of protein (one animal based, the other plant based) and two highly palatable carbohydrate attractants.  To a cockroach AbolishPRO is basically a juicy burger and sweet shake.
Perfect Partners
"Not only do the unique proteins/carbohydrates attractants in AbolishPRO Cockroach Gel make this the ideal rotation when using Sundew BattleaxePRO Roach Gel, but the use of two completely different active ingredients gives you confidence of never having to worry about insecticide resistance or bait aversion occurring," said David excitedly.
Reducing Plastic Waste
"One of the reoccurring issues raised by our industry is the reduction of plastic waste wherever possible," explained David.  "A mission critical task we set ourselves at Sundew when researching and developing AbolishPRO, was to have a product with the least amount of plastic waste."
"The new Sundew AbolishPRO Roach Bait Gel tube weighs in at only 7.2 grams compared to the traditional syringe applicator at 20.1 grams.  That's a reduction in waste plastic of more than 64%.  HOWEVER, AbolishPRO has 50 grams of product in the tube compared to industry standard of only 30 grams.  This translates into even less plastic waste when you choose to use AbolishPRO Roach Bait," concluded David.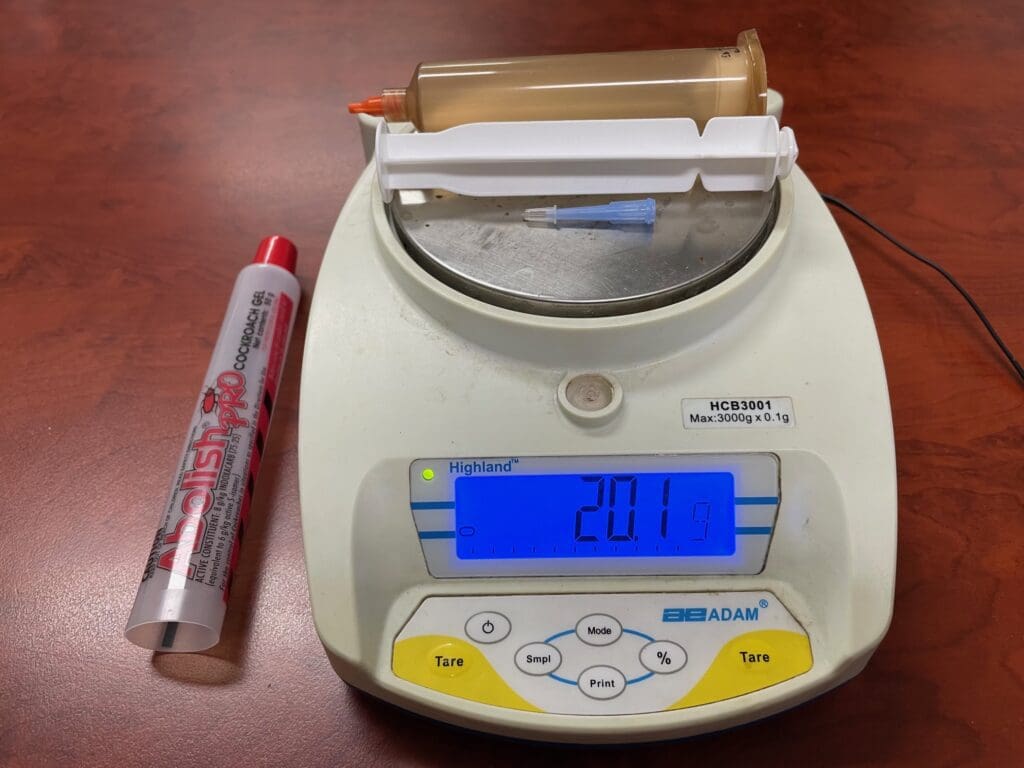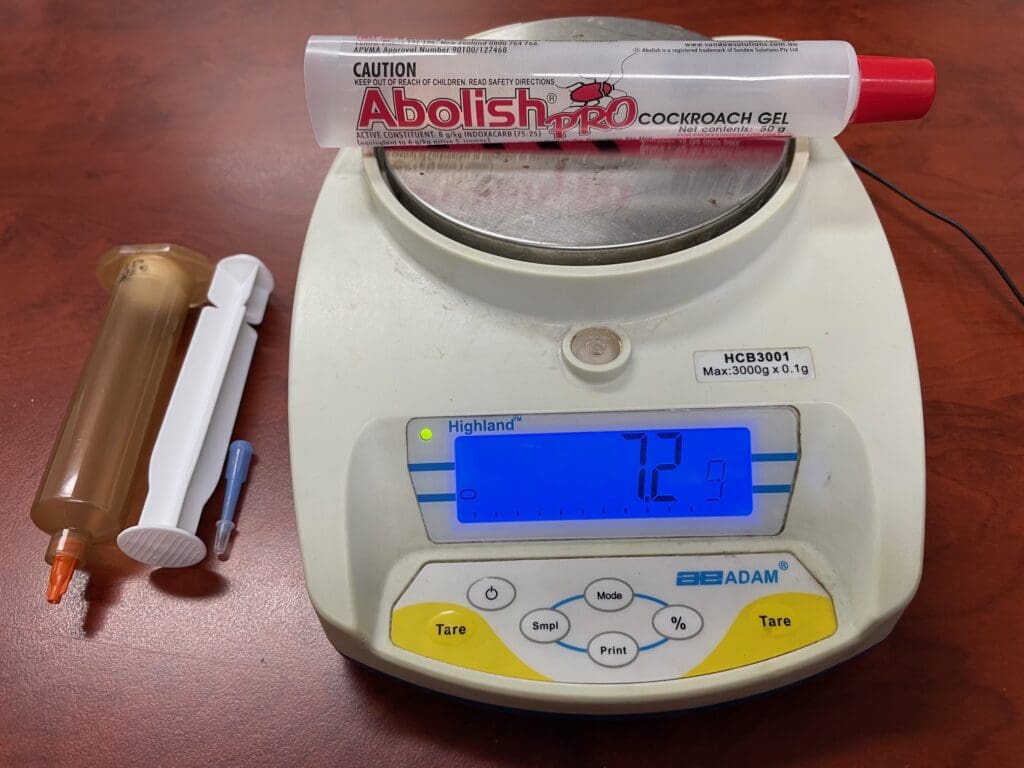 AbolishPRO Roach Gel is available now at Agserv, David Grays, Garrards and Globe and will be an exciting upgrade for pest management professionals across Australia.  You can read more at sundewsolutions.com.au.