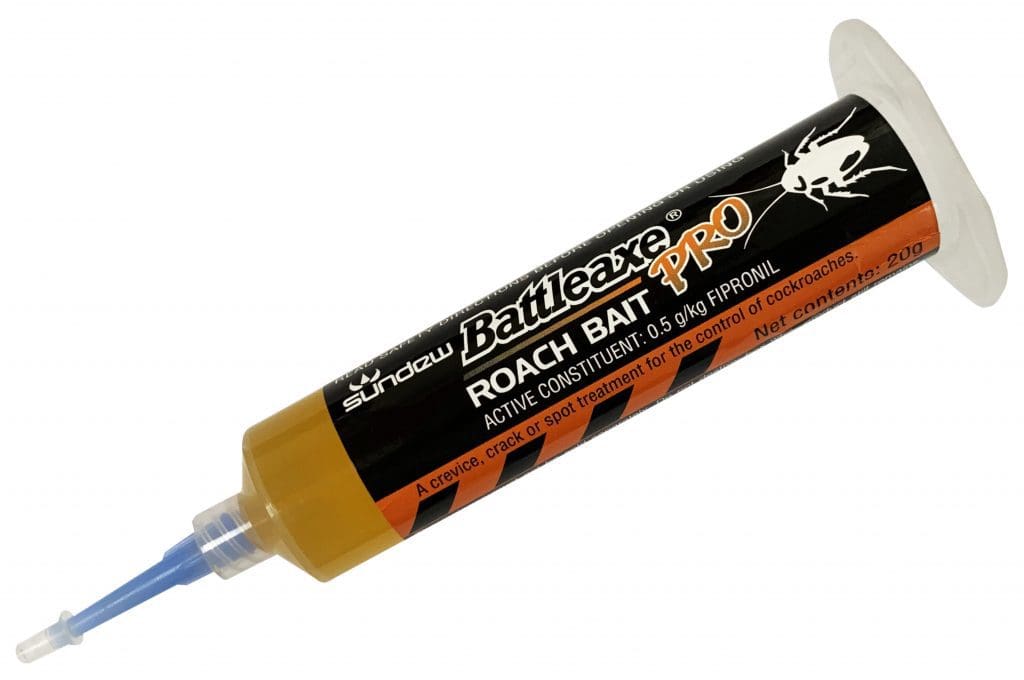 NAME:
BattleaxePRO Roach Bait Gel
PRODUCT TYPE:
Insecticide bait
ACTIVE INGREDIENT:
Fipronil 0.5 g/kg
FORMULATION TYPE:
Ready-to-use gel bait syringe
PACK SIZES:
– 1 x 20g with plunger and FREE sample strip of PestieDotz

– 4 x 20g with 4 x plungers and FREE sample strip of PestieDotz
MARKET SEGMENTS:
Cockroaches all species
SDS
Label
Declaration
BattleaxePRO Roach Bait Gel
BattleaxePRO Roach Bait Gel is a ready-to-use, high performance, broad spectrum cockroach gel bait utilising the powerful active fipronil.  Highly palatable across all species small and large, this bait entices immediate feeding through a unique bait matrix.  Without question, this is the best value for money cockroach gel available to Pest Management Professionals in Australia.
After extensive research and further product development, Sundew is excited to announce to pest management professionals that Sundew BattleaxePRO Roach Bait now boasts a new formulation matrix. This innovative technology improves the length of time the bait remains in its original state out of the tube up to 10x longer than any other gel bait available in Australia.
Trials conducted in the field in Melbourne saw Sundew BattleaxePRO Roach Bait  applied in a commercial building on August  3rd, 2020.
381 days after placement on the 19th of August 2021, the bait matrix has remained exactly the same consistency as the day it was applied.  This placement was made on a vertical surface where temperatures have ranged between 3 to 38°C and there has been no drying or 'skin' formation on the surface of the gel dot placement.
With this major innovation in formulation science it is very important not to over apply gel dot placements.  When conducting a baiting program to control cockroach populations it's far more effective to apply multiple precision dots of gel, than to apply larger volumes of gel less frequently positioned.
Sundew Solutions believes strongly in applying the appropriate volume (not over applying) of insecticide treatments to reduce the likelihood of exposure to non-targets.  Sundew BattleaxePRO Roach Bait has been scientifically developed so that it must be applied at the correct dose size for maximum efficacy.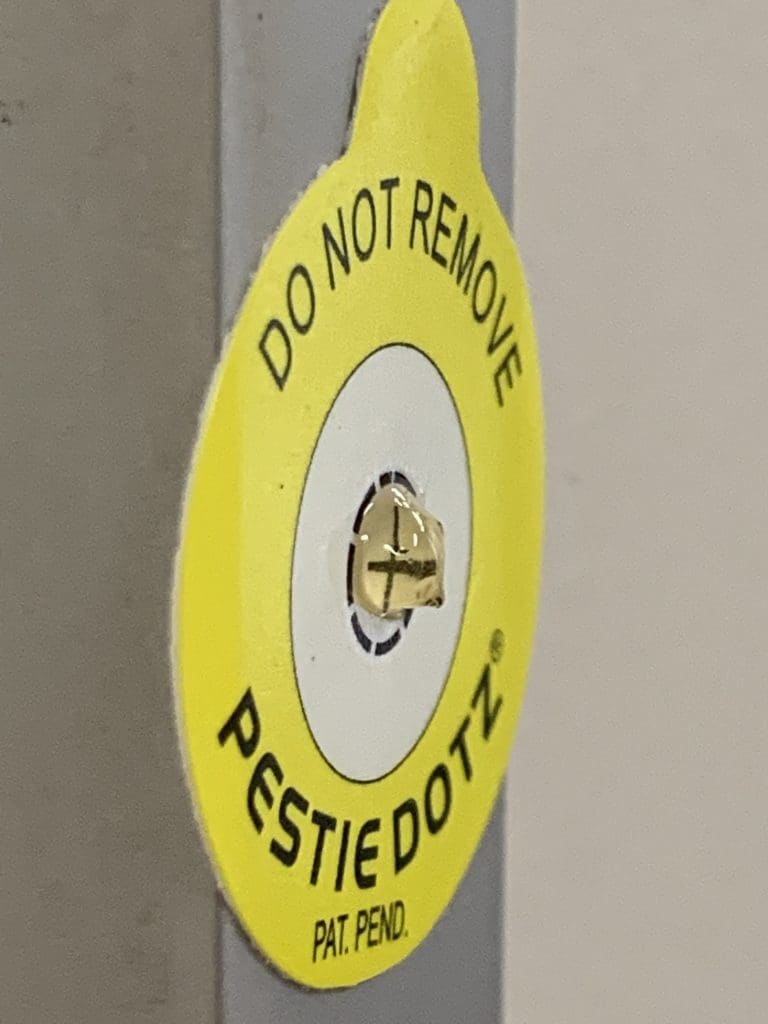 Key Features:
Excellent palatability
Non-scheduled poison
Extra high strength 0.5 g/kg Fipronil
New wide body syringe suitable for all guns
Each 4 pack comes with 4 syringes + 4 plungers
Non bird offal bait matrix – does not require gamma irradiation
Excellent for German and all other species
Firm bait matrix maintains shape when applied as per label directions
Non-runny formulation when applied as per label directions
Clear, non-offensive colour
High mortality in short time
Clean, odourless and unobtrusive
3 modes of action – ingestion, contact and cascade effect
Recommend using in conjunction with Pestie Dotz for accurate monitoring and bait size placement