02/02/2022 AEPMA Newsletter
While developing a leading edge cockroach gel bait formulation was a primary objective for the research team at Sundew, just as important was developing a solution to reduce plastic waste associated with current syringes used in the market.
"It would have been infinitely easier to just launch our new AbolishPRO Cockroach Gel in a standard plastic syringe like everyone else," said David Priddy, C.E.O at Sundew Solutions. "But listening to our valued customers when we launched our BattleaxePRO Roach Bait Gel they wanted us to look at ways of reducing plastic waste."
Answering this call the research team at Sundew reviewed a multitude of possible delivery mechanisms, and what they came up with is very exciting for reducing plastic waste.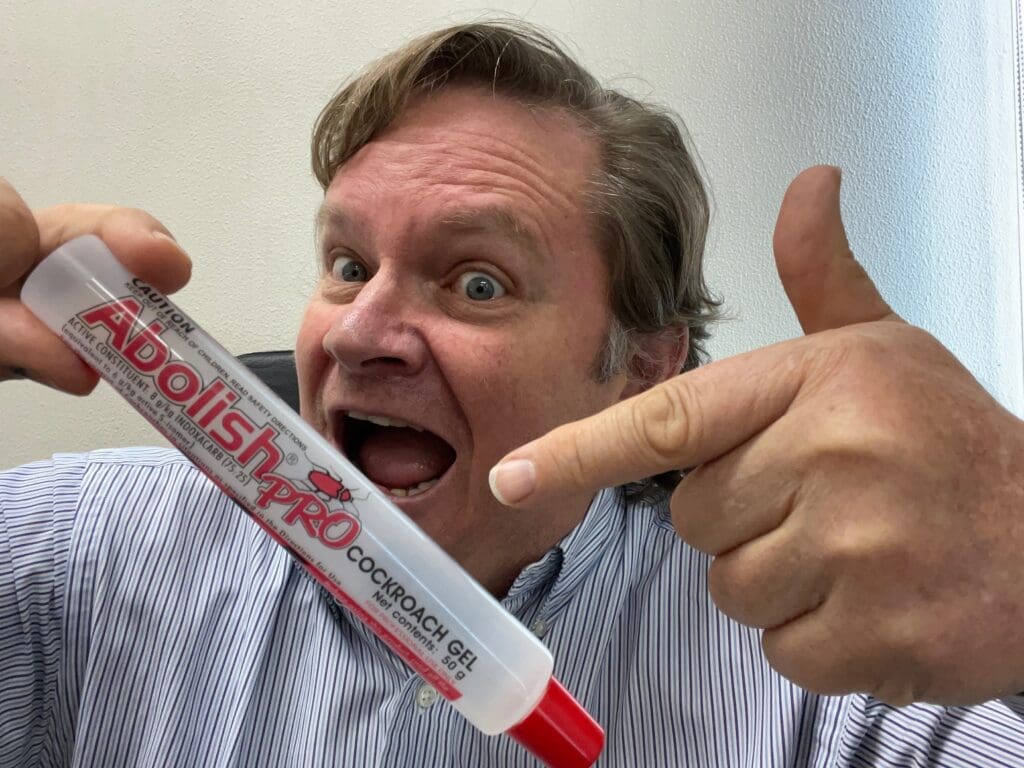 While plastic is durable, this also means plastic waste can be trapped in our environment for centuries, if not managed well. While plastics deteriorate into fragments easily through wear and tear, their polymer chains only break down into other smaller components at very high temperatures, such as during some chemical recycling processes. However, today only 15% of plastic waste is recycled.
"Once we refined our formulation for AbolishPRO we went through the process of writing a brief for the delivery mechanism for the product which was to reduce plastic waste and be quick and easy for pest managers to use," explained David.
"What we came up with was the easy squeeze tube applicator," said David. "We've been able to reduce the amount of plastic waste compared to traditional syringes by 64%."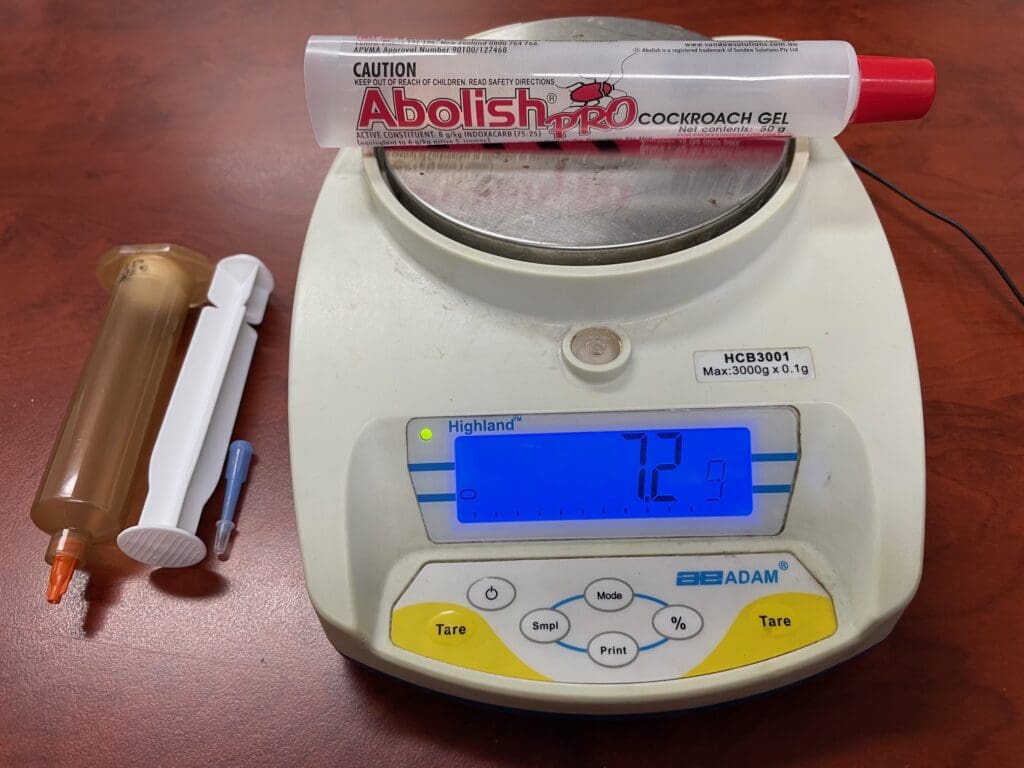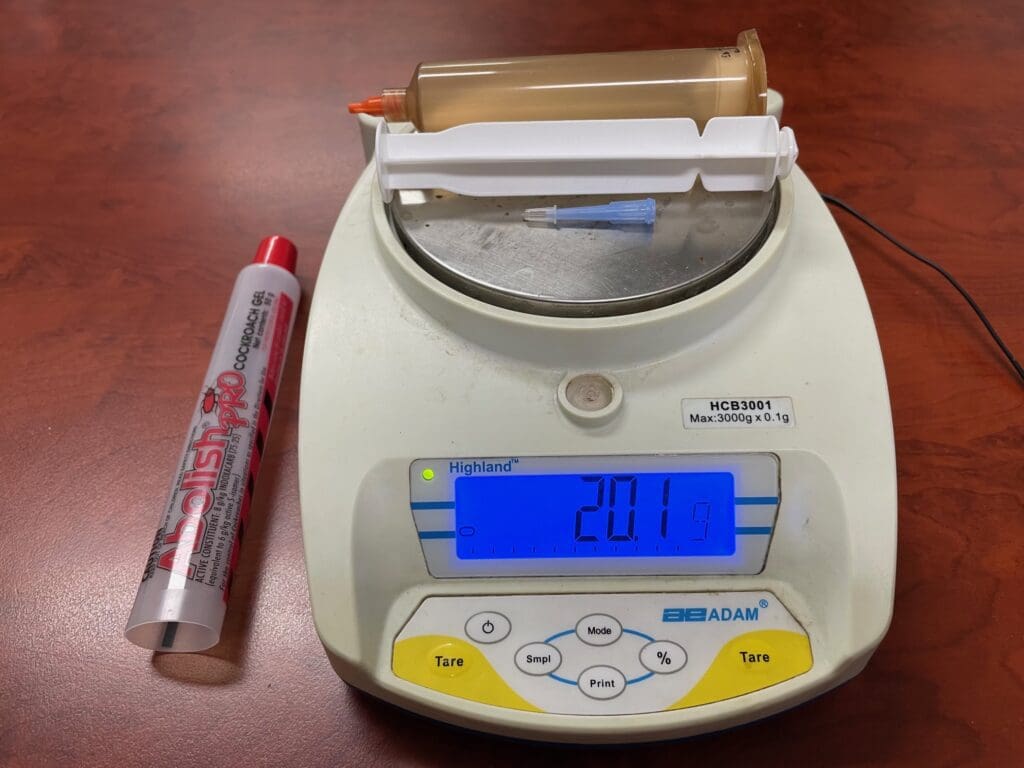 "The new Sundew AbolishPRO Roach Bait Gel tube weighs in at only 7.2 grams compared to the traditional syringe applicator at 20.1 grams. That's a reduction in waste plastic of more than 64%. HOWEVER, AbolishPRO has 50 grams of product in the tube compared to industry standard of only 30 grams. This translates into even less plastic waste when you choose to use AbolishPRO Roach Bait."
"Not only have we been able to bring to market a totally unique cockroach gel bait, but we've also been able to do our bit to help reduce plastic waste when technicians choose Sundew AbolishPRO," concluded David.
AbolishPRO Roach Gel is available now at Agserv, David Grays, Garrards and Globe and will be an exciting upgrade for pest management professionals across Australia.