18 February 2013 Revolutionary New Breakthroughs in Ant Control a Game Changer for Pest Managers
Sundew Solutions is pleased to announce the launch of two totally new innovative products in February 2013 – ANTagonist®PRO and SAS PRO® for the control of ants.
"ANTagonistPRO has been developed from the ground up.  It is totally unique – nothing on the Australian market compares or even comes close to it.  This is a 'game changer' for the control of ants by pest management professionals," an enthusiastic Mr David Priddy, owner of Sundew Solutions remarked.
"Sugar, oil, protein or carbohydrate feeding ants – it doesn't matter any more.  ANTagonistPRO controls the lot."
ANTagonistPRO has been developed as a surface treatment specifically for the control of ants.  It has been designed to overcome the difficulties experienced by current surface treatments when working in Australia's harsh outdoor environment.  Variations in pH, soil organic content, UV breakdown, wash-off, heat and repellency have contributed to ant control being very problematic using current sprays and baits.
Extensive replicated trials and field studies in Australia and New Zealand have shown and proven that ANTagonistPRO is capable of giving excellent long term control where previously this was not possible.
ANTagonistPRO was specifically designed as an ant killer with six unique properties built into its formulation:
Utilisation of a special polymer-enhanced formulation (not to be confused with microencapsulation) giving ANTagonistPRO a non-repellent performance – ants won't know what hit them
Added rain fasteners ensures the product is not washed away giving you extra long term control of ants
ANTagonist is UV Energised – when the sun comes out after rain, the product's performance is 're-invigorated'
Rapid knock down for the first 72 hours to show quick results
Season-long ant control due to specialised formulation
Smart Kill Technology – ANTagonistPRO is transferred from one ant to another through normal social insect behaviour resulting in colony eradication
Replicated trials in the field are one thing to prove a product's performance, but we really wanted to gain first hand feedback from pest controllers in a variety of climatic conditions under extreme ant pressure.  So we distributed samples to pest controllers in Adelaide, Melbourne, Sydney, Brisbane, Gold Coast and Townsville to put ANTagonistPRO through its paces.
One person to have put ANTagonistPRO through its paces since April 2012 is Eric Dibden from Pod's Pest Control in Townsville.
"Ants in Townsville are a year round problem and I was keen to give something new a go which sounded like it might be suited to the conditions here," said technician Eric.
"With heavy rain in the wet season and high UV levels all year an ant product has to be pretty good to work here."
"I tried ANTagonistPRO at a couple of problem sites – the sorts of places you expect to have a recall.  There are so many different types of ants here and so much pressure that baits just can't cut it a lot of the time."
"I treated ant trails and around the perimeter of the houses.  There's been some extreme weather, as usual, in the meantime but I haven't had to go back to a single ANTagonistPRO job.  It looks like it's well suited to these extreme Townsville conditions," concluded Eric.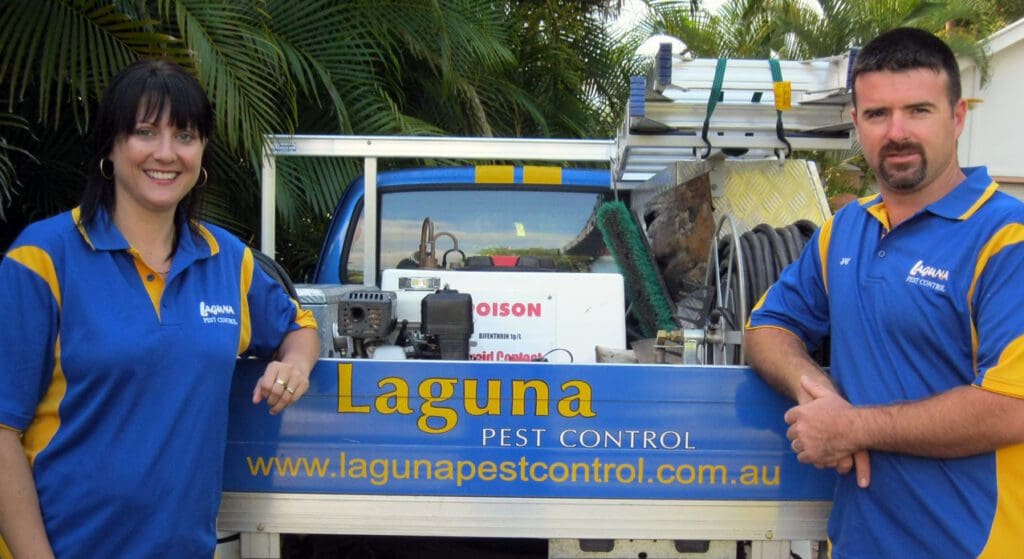 Jay Turner from Laguna Pest Control in Noosa Queensland has been trialing ANTagonistPRO since July 2012 on a number of heavy infestations of ants that have proven to be an issue up until this new product from Sundew.
"I have a large resort which has had a big population of white footed ants – there was one trail 6 ants wide and 20 meters long which I treated with ANTagonistPRO.  Seven months later there are still no ants in the area I've treated," Jay explained.
"I've tried other non-repellent ant products and found after rain they only last a couple of months.  ANTagonistPRO is looking really promising and I'm monitoring with great interest to see how long it performs under our tough conditions," concluded Jay.
The second new innovative tool in the fight against ants available from Sundew is SAS PRO which is a fipronil-coated high quality graded quartz carrier.  This is the first fipronil granule available to professional pest managers in Australia.
"We've done significant work on various non-repellent insecticide actives on granules for the treatment of pests.  Traditional repellent granules do nothing other than push ants to another area, not resolving the initial issue," explained David.
"Initial development work centred on imidacloprid as a granular insecticide for the treatment of ants.  But it was a dismal failure, as this molecule just didn't have the punch we needed to knock over large biomasses of ant colonies."
"Our field work soon showed the new fipronil-based SAS PRO just massacred treated ant populations."
"A domestic site in Melbourne where the entire front yard was one large Argentine ant colony was one of many success stories for SAS PRO.  The owner was a cat breeder with a network of openings allowing the cats to access a large external cage abutted to the house.  The large amount of leftover cat food scraps in combination with large blossoming trees covered in insect scale provided honeydew and ample food for the colony.  The soil in the front yard looked like Swiss cheese with the massive colony of Argentine ants fixated around food sources for the past 5 years."
"Extensive baiting was undertaken with currently available gels and granules over these years – but the population just weren't interested because there were so many other natural and more attractive food options available to them."
"We were asked to come in by the pest controller and treat the areas with SAS PRO to see if the product could resolve the infestation."
We received a call from the client two weeks later stating "it was like ground zero – not a thing was moving in the treated area."
SAS PRO has label claims for funnel ants in commercial turf situations, golf courses, bowling greens, sports fields etc, as well as nuisance ants in gardens, between pavers, potted plants and so on.
"As part of a total ant eradication solution we are recommending that ANTagonistPRO is applied as a perimeter spray and treatment to walls, concrete, paths, driveways, other hard surfaces, trees and ant trails.  SAS PRO is perfect for application to nests, pavers, garden beds, ant trails and broader areas.  Both products are available now from your local pest control distributor nation wide.